In

the

present

stage of our

understanding t

ribal art emerged roughly around 40,000 years ago while Chinese Xieyi painting, Chinese Buddhist painting and Christian painting

only

started around 500 AD.

Chinese c

alligraphy

originates sometimes before 200 BC. It was revered as a fine art in line with poetry and music while painting was merely viewed as a craft applied in the field of decoration, remembrance of ancestors, or illustration of daily life.

Xieyi

appeared later as

an extension of

calligraphy

and this is when painting finally acceded to the status of a fine art in China

.

W

hat is striking, in

t

h

e

juxtaposition

of images here under,

is

how

visual

ly

similar Chinese Xieyi painting

is to

tribal art.

Chinese Buddhism still has some common traits with tribal art

but

with Christianity we enter in

to

a whole new world.

Why is Xieyi so similar to tribal art?

Why is Christian art depicting such a totally different world than tribal and Xieyi art?
Powered by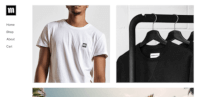 Create your own unique website with customizable templates.