click on the thumbnail image to be redirected to the website




---
Yulia Brodskaya I believe that one of the main reasons I enjoy the paper craft, is due to my love of the material: paper. Although I've always had a special fascination for paper, it has taken me a while to find my own way of working with it; and then it took a little longer to find out that the technique I have been using so intensively is called quilling - it involves the use of strips of paper that can be rolled, shaped, and glued to the background.
---
Chris Natrop
Maintaining structural integrity creates overall "fluidity" and the knife will always give way to "precision." Incidentally, if you look closely at the work you will see a lot of energetic rips, tears and over-cuts which is very integral to the process. Over time I have developed a very direct and spontaneous way to make the work. It's actually more like charcoal drawing than traditional paper cutting.
---
hina aoyama.
"Je fais decoupage avec des petits ciseaux. duree un mois au deux mois pour decoupe tableau de 1m sur 1m."
---
Bovey Lee
I define what I do as drawing with a knife. My life long love affair with art begins with practicing Chinese calligraphy and pencil drawing since age ten. When I cut paper, it is a visceral reaction and natural response to my affection for precision, detail, and subtlety. The physical and mental demand from cutting paper is extreme and thrilling.
---

Daniel Mar. « J'ai besoin de m'évader dans le blanc de la feuille de papier avant de pouvoir la travailler. C'est le vide, le silence, l'absence de nuance, de forme et de tout élément perturbateur qui me permet de piéger le monde vulnérable qui m'habite. »


---
Beatrice Coron
PAPERCUTTING LINKS
A brief introduction
Take a piece of paper: a perfect support for an image. Cut or draw or paint or print or use all techniques to produce an image. Then fold the paper. You now have a book, or a sculpture, or an animation. Paper includes support, movement, interaction..
---
Pablo Lehmann
I constantly try to create ambiguities in the material transforming the paper sheets in word nets. The subject the conceptual structure of my works are influenced and stimulated by litterary and theoretical authors...
---
Torben Jarlstrøm Clausen.
Jeg har selv fået trykt
postkort og foldede kort
hvor mine papirklip er brugt som grafik.
Derudover er der mange andre muligheder for at bruge mine papirklip som illustrationer: foldere, plakater, bøger, tekstiler, logo.
---
Patrick Gannon
is the blog of cut-paper artist and illustrator Patrick Gannon. I've grown to love the textures, colors, patterns and smell of it. My illustration has been featured in magazines, newspapers, textbooks, advertisements, and a bunch of other stuff. It pops up in both the US and Japan.
---
Helen Musselwhite For me, it all started with one of those bumper packs of felt tips. One of my earliest memories is of tearing open Christmas wrapping paper to find a vivid array of coloured pens inside – then immediately rearranging the colours in a way that pleased me better. That was it; I was off on a voyage of creative discovery that continues to this day.
---
Karen Bit Vejle tells magical stories with her scissors. She is always listening to music while cutting, and there is also a great degree of humour in her world of imagery; humour and the ability to identify joy in small things. Just as often, though, she confronts deep seriousness and themes intended to cause involvement and reflection.
---
Minomusi
ISEKATAGAMI is an old paper hand craft of Japan(MIE prefecture). Its skill was developed in the time of the Tokugawa shogunate. (Japanese Ministry of International Trade and Industry select ISEKATAGAMI as JAPAN TRADITIONAL CRAFT in 1983 A.D.) The first use purpose is printing KIMONO PATTERN. It changes to interior decoration now.
---
Wendy McNally
. The feathers will shimmer from a light breeze and from heavy laughter. A harmonious blend of teas and lightly spirited fruit juices may inspire visionary answers to a stream of revolutionary quandaries. If the meal ends and you are still without a mate, wait. Your mental state can flirt with fate, but love is in the weather and an unpretentious date. in "
Touching The Cord
"
---
UELI HOFER An Ausstellungen trifft man aber neben modernen Techniken auch immer wieder auf Scherenschnitte. Seiner eigenen Tradition treu bleibend, komponiert Ueli Hofer mit der Schere feinste und kostbarste Werke geschnittenen Papiers.
---
Shoto Kimura In Japanese, paper-cut art is usually called kirie (kiri-e = cut-pictures), but Kimura-san calls his art senshi (sen-shi = snip-paper), from the Chinese. He starts with locally hand made Japanese paper (washi), usually containing a colored wash. After applying several layers, he uses small knives to patiently cut the intricate designs, based on his own original art works.
---
Powered by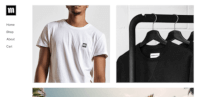 Create your own unique website with customizable templates.