Back to oils

I I started to dabble with oil paint in the sixties under the guidance of Watkine. I found myself the seventies (older oils). Then after self-building a house in Belgium and a short hiatus in the political fray I left for China where I immersed myself in the study of Chinese traditional culture, the roots of China's civilization and then the roots and evolution of modernity.
My first works after coming back to painting in 2000, in Beijing,
were watercolors (gouaches). We left Beijing for Wisconsin US in 2002 where I worked in acrylics (the Artsense collection). Then in 2008 we moved to Milford in the Tri-state area (PA, NJ, NY) where I got a spacious studio and I thus decided to have a try at oils again.
I first realized a series a quite large formats and then stumbled upon this idea of a life's grand work so the 2 sub-pages
:
-
back to oils
-
the grand project
Powered by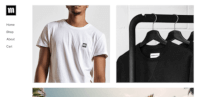 Create your own unique website with customizable templates.