Click on the thumbnail to be directed to the website


Hans Christian Andersen
About 1,000 paper-cuts of all sizes still exist to this day – primitive figures and simple tableaux as well as more ornamental, sophisticated cuttings. They belong to a world of their own, but they all have their roots in precisely the same rich, widely embracing creative imagination which in the nineteenth century revolutionized world literature...
---
Marie-Helene L. Grabman
My artwork has been described as "traditional Swiss-German scherenschnitte (scissor cuttings) with elements of collage". Each original, copyrighted paper cut design is hand cut with European scissors. Ha ha ha... European scissors are manufactured in China nowadays...
---
Henri Matisse
Yes the painter... Matisse created art differently than most artists of his time. He used paper and scissors to compose a remarkable masterpiece. Since 1940, Matisse has used this art form. He uses various sizes of shapes made from paper with a gouche' washes ofcolor. Cutting the designs out, Matisse pastes them onto the art surface creating a beautiful and aesthetically pleasing work of art.
Another Matisse site
.
---
Wycinanki
pronounced (Vee-chee-non-key), are Polish decorative paper cut-outs which are regarded by many as the most beautiful in the world. The Wycinanki on display at the museum were made by hand in Poland with sheep-shearing scissors. They were used to decorate the walls of ceiling beams in countryside cottages and given as gifts to family members and friends.
---
Powered by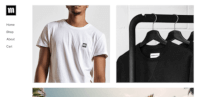 Create your own unique website with customizable templates.