Click on the thumbnail to be directed to the website.
Archie Granot
. His creative papercuts - ketubahs (ketubot), mizrachs, mezuzahs, blessings for the Jewish life cycle and more - both revive and continue a traditional Jewish art form while innovating against it. Distinguished by multiple layers of paper, Granot produces creative and beautiful papercuts - complex and impressive works, each cut with surgical scalpel, require a lengthy and intuitive process of creation...
---
Dena Levie
has been creating Judaic papercuts for many years and has completed hundreds of pieces. She enjoys working with clients to create personalized, one of a kind artwork. Each piece is intricately cut from one piece of paper. The artwork usually encompasses names in Hebrew and/or English as well as important symbols relevant to the client's life. The backgrounds are hand painted in a color chosen by the client.
---
ALEF. Handmade paper cut-outs. Jewish motifs. Art online. Jewish paper cutting. Aleph is a Hebrew origin. We Poles living in Cracow and Czestochowa. Joined us Kazimierz district, its climate and atmosphere, impressive and rich Jewish culture, which many traces preserved in the district. We work with leading scientists specializing in Polish-Jewish relations.
---
At Jewish Craft Cuts you will
create papercut art
by simply cutting paper using our papercutting patterns, and will produce beautiful papercuts. These fun and easy crafts were created for budding papercut artists like you.
Goldie Silberberg,
our resident papercut artist and founder of Jewish Craft Cuts, has been designing and cutting papercut art for more than two decades.
---
Powered by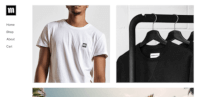 Create your own unique website with customizable templates.