click on thumbnail image to redirect to website


Carmen Lomas Garza. At the age of thirteen I decided to become a visual artist and pursue every opportunity to advance my knowledge of art in institutions of higher education. The Chicano Movement of the late 1960s inspired the dedication of my creativity to the depiction of special and everyday events in the lives of Mexican Americans based on my memories and experiences in South Texas.

---
Kathleen Trenchard. A native of New Orleans Trenchard maintains a studio near downtown San Antonio. She has been researching, collecting, and working in traditional Mexican papel picado (punched paper) ever since she was introduced to the technique while visiting Huixcolotla, near the City of Puebla, Mexico, in the early 90's.
---
Olga Ponce Furginson
Papel Picado translates, in the literal sense, as "paper picked". The reason it is called "papel picado", is because the paper is traditionaly cut with chisels and knives, picked at in a way of speaking. Most people refer to the translation as being "Mexican cut paper" and it has been one of Olga's passions for a better part of her lifetime.
---
Rick Jones. My techniques and many of my images are rooted in the tradition of papel picado, but all images are original and hand cut. I start out with an original image drawn on sketch paper, and then using an X-acto knife, (making them 'Papel cortado') I cut out the negative spaces, leaving an intricate, interconnected and unusual handcrafted image.
---
Catalina Delgado Trunk.
Through the medium of cut paper, I explore and reflect the rituals, traditions, myths, legends, and history of my native Mexico, so very rich in its culture of synthesis.
---
Powered by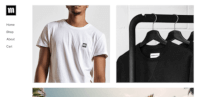 Create your own unique website with customizable templates.