I started to write intensively when we arrived in the US in 2002.
First I blogged on "Crucial Talk"...
and later I used this material as the first draft of a book
"Artsense" that was published in 2004.
S
ince then I wrote irregularly until
the winter of 2011
when I started to write
my series "From Modernity to After-Modernity"
. The subject of this work is so vast that I forecast it will take me some more years of reading, thinking and writing to finish it.
Since I'm now living in Beijing again and since the great firewall forbids Google's Blogger in China I decided to create
a new website "painting and thinking"
. Weebly's platform ease of use is remarkable and I decided to make
"painting and thinking"
my blog and central hub on the web.
I started the series
"From Modernity to After-Modernity"
during the winter 2014-2015 and copy-pasted my blogs posts in book template on Libre-Office. By the end of the 2nd winter this blog material totaled over 1200 book pages. I now have to edit and polish the copy-pasted content before the books can be published. This is my 3rd winter writing. It will give book 3 of this series. I forecast that the whole series of 3 books will be available for publishing sometimes within the next five years. Hey, even if I sometimes forget to live I'm painting in parallel. The introduction of book 3 relates this parallelism). Hereafter follow the images of the bookcovers as they appear today.
Powered by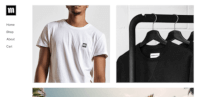 Create your own unique website with customizable templates.