A general Presentation

Proofs abound of the existence of a cutting technique well before the invention of paper. Leather cutting sheets have been unearthed in 1966 in HUBEI Province from a tomb dating from the Warring States Period. In 1952, a silver foil cutting from the same period has been unearthed from a site in HENAN Province (see picture 1). Those discoveries are testimony that this art predated the invention of paper. But when exactly did the cutting technique originate remains largely a mystery. China's early history is very badly known, only by the end of the nineteen nineties were archeology studies being undertaken systematically. It is thus expected that our knowledge of the history of the early days of the Chinese civilization will progress rapidly and the origins of the paper cutting technique could then eventually be revealed.
Powered by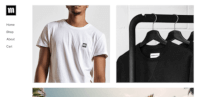 Create your own unique website with customizable templates.