Multiples of 1 to 5. Standard size: 4' x 6' or 129 x 180 cm.

The assembling of pieces of fur is a delicate technique that is mastered by very few craftsmen. The smaller the pieces the more difficult it becomes to stitch them. Straight sided pieces are easier to stitch than curved ones. So an assembling of small curved pieces is a most difficult assemblage. Those 8 designs are very much like papercuts or paintings in their intricacies but this came at a price in terms of the quantity of pelts needed to realize one assembling and last but not least the unsustainable quest for patience and accuracy in the gestures of the assembling crafters. (click on pictures to enlarge)



Powered by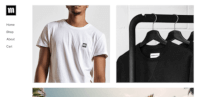 Create your own unique website with customizable templates.