My wife and I decided to live in the US for a while and landed in Waukesha Wisconsin from where we discovered the US Midwest. Our idea was to complete our journey and life experience in what we felt were the 3 most important Geo-political blocs on earth. I had lived in Europe during my first 35 years then in China for the next 15 years so living 10 years in the US seemed a good bet to continue our education in life in these 3 Geo-political blocs. We arrived in Waukesha in 2002 and stayed for 5 years and then moved to Milford which is located in the TriState area intersecting New-York, New-Jersey and Pennsylvania.
After having tested and experienced life in Europe, China and the US we had no doubt at all that the richest, most free and quietest experience of all was in Beijing where we moved back in 2013.

---
Powered by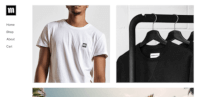 Create your own unique website with customizable templates.