Between 2002 and 2004 I wrote about "what is art" and "What has been art's societal functionality along human history". This writing resulted in a book titled "Artsense" that was published in 2004. More recently I started to write a second book titled "From Modernity to After-Modernity" that delves more into how societal evolution unfolded historically and how art fits in that evolution. I published the first draft of this 2nd book as a series of posts on my blog painting & thinking. These posts total some 60 installments to this day. I also formatted these posts in book form and discovered that the subject of these posts would gain in clarity by being re-ordered in 3 separate books addressing the common theme of the passage "From Modernity to After-Modernity" seen from 3 different angles:
1.
Book 1
.
Societal Evolution
: 2 volumes, of approximately 300 pages each, address the history of societal evolution. It forms indeed the societal context of Late-Modernity. What I mean to say is that there is no way of understanding Late-Modernity out of its historical context. So this first book focuses on the mechanisms that have shaped societal evolution along the path of human history.
- Volume 1: History shapes the present
- Volume 2: Today in Late-Modernity
2.
Book 2
.
Theoretical considerations
: 5 volumes, of roughly 300 pages each, address theoretical considerations that emerged from the historical approach of book 1. In other words this book 2 is about analyzing the mechanisms of societal evolution that have shaped the entry of humanity in Modernity and then its evolution into Late-Modernity that points to the emergence of a new evolutionary era that I call After-Modernity.
- Volume 1: The formation of human knowledge
- Volume 2: About the formation of consciousness
- Volume 3: Culture, Worldviews, Civilizations
- Volume 4: Governance and Societal Evolution
- Volume 5: About the arts
3.
Book 3
.
Divination
. Sub-title: the future emerges out of the present context: 1 volume, of roughly 300 pages, addresses the future of humanity and how the roots of this future are starting to emerge out of the present context.
I'm afraid that editing this massive first draft will take a few more years…
Blogging
I started blogging since 2004.
Blog "Crucial Talk":
first draft of the book "Artsense"
Blog "Thinking and painting": first draft of "From Modernity to After-Modernity"
Book 1. History
Book 2. Theory
Book 3. Divination
Artsense
Book published in 2006.
Click here for a free download
Powered by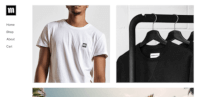 Create your own unique website with customizable templates.