My friend LIU Sola

Liu Sola is a world-renowned Chinese composer, a highly individualistic vocalist, and a major award winning contemporary writer.

After graduating from the Central Conservatory of Music with a degree in composition, she achieved early success with her best-selling & award-winning novella "You Have no Choice". Her literary work not only received critical praise but also became cult reading for the young generation and remains so today.

---
Sola's News blog
A Tumbr blog about what's new at:
- Liu Sola (composer, writer, music producer)


-

"LIU Sola Music Studio Beijing"


-

"Liu Sola and Friends ensemble"

---
Ukanoe is the website of The Phoenix Store

DOUG AND TERRY STARTED "THE PHOENIX STORE" IN 1969 AND ARE NOW IN BUSINESS FOR OVER 43 YEARS. THEY TRAVEL AROUND THE UNITED STATES AND THE WORLD SCOUTING FOR OUTSTANDING GOODS.
IN THE EARLY YEARS THEY MOSTLY LIKED ANTIQUES.
IN THE MID 1970'S THEY BEGAN THEIR SEARCH FOR AMERICAN INDIAN POTTERY, JEWELRY, RUGS AND OTHER ARTIFACTS.
---
4th of July at the church in Dingmans Ferry. PA

Each year at the church in Dingmans Ferry (PA)... since 1970.
---
The morbids.

A bike club around my friend Doug from the church in Dingmans Ferry. PA

---
Luna Park. The place of my friend Ricky Boscarino

Born into an artistic family dating back to the time of the Medici, Ricky Boscarino, aka: Ricky of Luna Parc, has continued the lineage of artistry and craftsmanship. His Largest work in progress is his home and atelier Luna Parc, begun in 1989.


---
Powered by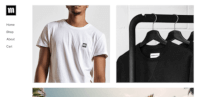 Create your own unique website with customizable templates.