click on the thumbnail image to be redirected to the corresponding website



What is art? Why does art have a societal function and what is that function?
Over 99% of the time span of human history art has assumed the societal function of strengthening societal cohesion by giving visual signs of the worldview of the men of knowledge of the day for all to share.
For a set of reasons the 20th century lost track with that societal function which resulted in "whatever" being justified as being art. Societal necessity shall impose soon a new paradigm of reality to humanity. The notion that we can live today by borrowing the resources of the future is simply wrong. We can't borrow today the earnings of future generations and whence the geological gift in energy and resources is peaking we'll know that the modern dream was no more than a chimera. Political and social upheaval is going to strengthen the nation state in a drastic way and the need for a shared worldview that integrates the new paradigm of reality is going to be felt
Google books
lets you read 88 pages of the 310 of this book
---
Tumbr blog
"Surfing on the waves of reality"
Where I link to articles, images, references or daily thoughts
---
Crucial Talk
A blog that I started in 2002 and that contains hundreds of my past posts.
Since I'm living most of the time in China these days and since "Blogger" is blocked there, I decided to create this new blog "painting and thinking" to continue to publish from China. I'll update "Crucial Talk" with those new postings once I'm in the West..
---
Spotify
An archive of music I listen to
---
VisualizeUs
Where I store all
statistical visualizations that I find of interest
---



Del.icio.us
Archive of links to the best articles I read on the web

---
Flickr
An archive of pictures from Beijing,Milford and other
---
Vimeo
Playlists of videos I like on Vimeo
---



YouTube
My playlists of best Youtube videos

---
Google+ Photo Gallery
A web gallery of my works
---
Behance
A web gallery of my works
---
Fine Arts America
A web-gallery of my works
---
Saatchi Online Gallery
A wb gallery of some of my works
---
Google+
Art Talk
Where I link my posts and connect with artists friends
---
LinkedIn
My LinkedIn account. I sometime participate in debates related to art on LinkedIn forums.
---
Powered by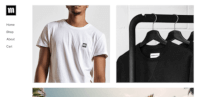 Create your own unique website with customizable templates.